School News: December 19, 2017
ROBOTICS COMPETITION


This past weekend our robotics team competed in another competition. Two teams made it to the finals with Team 3 finishing 3rd and Team 2 finishing 6th. Team 1 finished 19th and won the Design Award which qualifies them for State in March!
KINDERGARTEN FIELD TRIP
Our Kindergarten students ventured to Connor Prairie on Friday in search of the Gingerbread Man. Guess what? They found him! They also saw animals in the barn while on their adventure.
STUDENTS LEAD ADVENT WORSHIP SERVICES
Please join us on this Wednesday at 7 PM during Advent for worship services led by our students. Advent services will take place in the Dwelling Place at St. John Lutheran Church and School.
Wed., Dec. 20 - "
Echoes of the Manger
" led by students in Gr. 1-5.
EAGLES BASKETBALL
Our St. John Boys teams traveled to Holy Cross last night to battle The Blaze. Tonight, our Varsity Lady Eagles travel to Our Shepherd to take on the Rams at 6 pm. Our Boys will then travel to Trinity for games against the Trojans on Thursday. Reserve will be begin play at 5 with the Varsity game starting after. Also, 2 new Girls' games have been added to the schedule. They will play home on Jan. 22nd and away on Jan. 30th. Please see the sports calendar for the times and location of the away game.

CHRISTMAS CANDY GRAMS
For $1 you can purchase 2 Candy Grams and send it to your favorite student or faculty member, or fill out an order form for $5 and send 10! Students and parents can send as many as they wish to their friends and faculty. Order forms are available in the hallway. Money must be submitted with order form. One order form per sender. All money and order forms must be submitted to your classroom teacher, with EXACT Change, by Wednesday December 20th in order for the candy gram to be delivered on Friday December 22nd. Any questions, please contact Cynthia Lipkovitch at

TEACHER COOKIE EXCHANGE AND PTL SPONSORED LUNCH
Put on your aprons and start baking. We would like to do something special for the staff at St. John Lutheran this Christmas Season, and we need your help to make this possible. On Thurs., Dec. 21, the PTL is sponsoring a lunch for all of the teachers. We would also like to have a cookie event for the staff members and fill the workroom with plates of homemade goodies. Then, each staff member will get a box and fill it with an assortment of goodies that they choose. (Items do not have to be homemade) Sign up
here
to donate cookies or food for the meal. Any questions please contact Michelle Smith 317-432-6057 or via Fast Direct.

NO LUNCH ON FRIDAY
Due to the Bowling Field Trip and special classroom lunches or parities, there will be
NO
lunch service on Friday, Dec. 22nd.
MARKING PERIOD
The 2nd Quarter and the Semester end on Friday, Dec. 22nd. Grades will be available for viewing on January 10th.

CHRISTMAS VACATION
Our last school day is this Friday, Dec. 22, so our break begins: (Mon.) Dec. 25th – Jan. 7th of the new year. School resumes Monday, January 8. The office will be closed on Dec. 25
th
, Dec. 26th, and Jan. 1
st
, the rest of the days we're open 8 AM – NOON. Any questions, please check out our
calendar online
. Hope everyone has a safe and blessed holiday season!
LOST AND FOUND
Over Christmas Break, we will be donating the unclaimed lost & found items to Good Will. If you would like to go through it before Dec. 22nd, please stop by the office. There is also a stack of items that Extended Care has collected by the back door of the school.
EXTENDED CARE
If your child is going to Extended Care, the office needs to know. If you text your child to let them know that they are to go to Extended Care after school, you need to also call the office to inform them. Extended Care plans how many workers they need as well as snacks based on the office numbers. Thank you for your help to make this run smoothly.
SCHOOL CLOSINGS AND DELAYS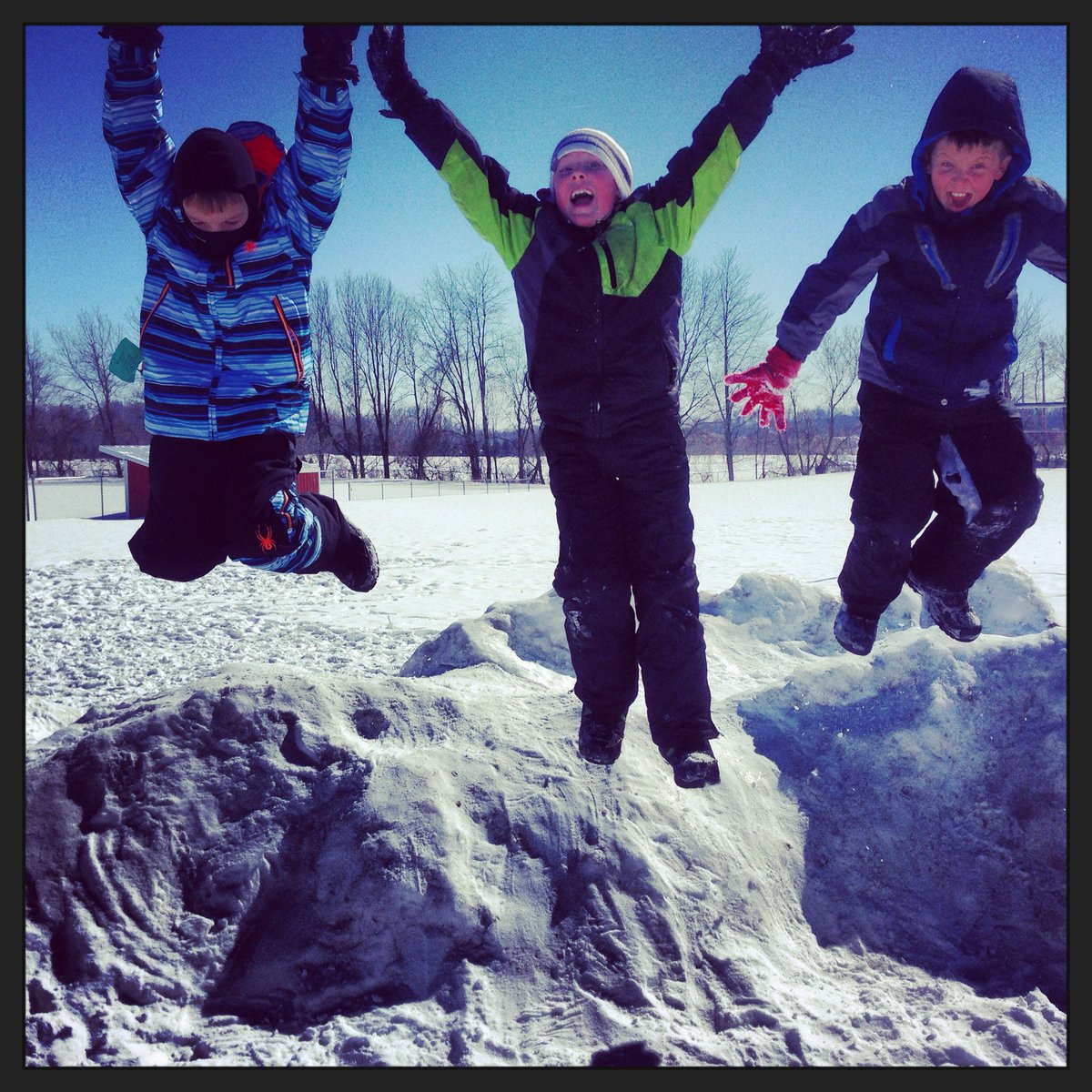 In the event that school must be closed or delayed, parents will find out about it in two ways:
1. St. John App (download yours today).
2. Local channel - WRTV
Please be careful in the parking lot on days with ice or snow. We have a plowing contract for the lot, but we rely on volunteers for the sidewalks and ice removal. We recommend you drop off at the west door on days when snow or ice appears to be a problem in the lot.
FREE FIREWOOD
We still have felled but uncut Ash tree branches and a trunk that you may cut and haul for firewood. Best of all, it's FREE. Please check with Mr. Willig if you wish to claim this wood.