School News: April 7, 2020
A MESSAGE FROM MR. MARCH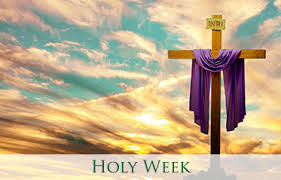 It seems hard to believe that I am sitting here at my dining room table, in my make-shift office, with my children working on school work in various rooms in my house. This is certainly not what I had planned, or even imagined that this week would have looked like a month ago. As things continue to change and develop during this time in our country, we can cling to the fact that our Lord and Savior does not. He is the same yesterday, today and tomorrow. What hope we have in that!
This week is such an important week in our Christian faith as we reflect on Holy Week. The fact that our Lord and Savior willingly went to the cross to bear our punishment. To be crucified, died and buried for you and I! What an incredible thought! And then to rise again on the third day, fulfilling the prophecies! WOW! I can only imagine what it would have been like to be the women at the tomb and to experience this miracle firsthand. The joy that fills my heart and soul. I am overwhelmed by what my Savior has done for me! As we journey through this Holy Week, I do hope that you will take the time to truly reflect on the Lord's goodness, mercy, and what He has done for you through His death and resurrection.
Our Savior has promised to always be there for you – to never leave you or forsake. He is in the midst of COVID19 and this crazy time in our country. We WILL get through this! We are here to help you as your faith and school community. We understand that things are overwhelming and stressful, and we will do whatever is in our power to help you and relieve that stress. Please reach out to us if you need help. Thank you for your understanding and flexibility as we find our new "norm".
May you experience God's peace in a new and personal way this week.

In the JOY of Christ's resurrection,
Mr. John March


CALENDAR REMINDER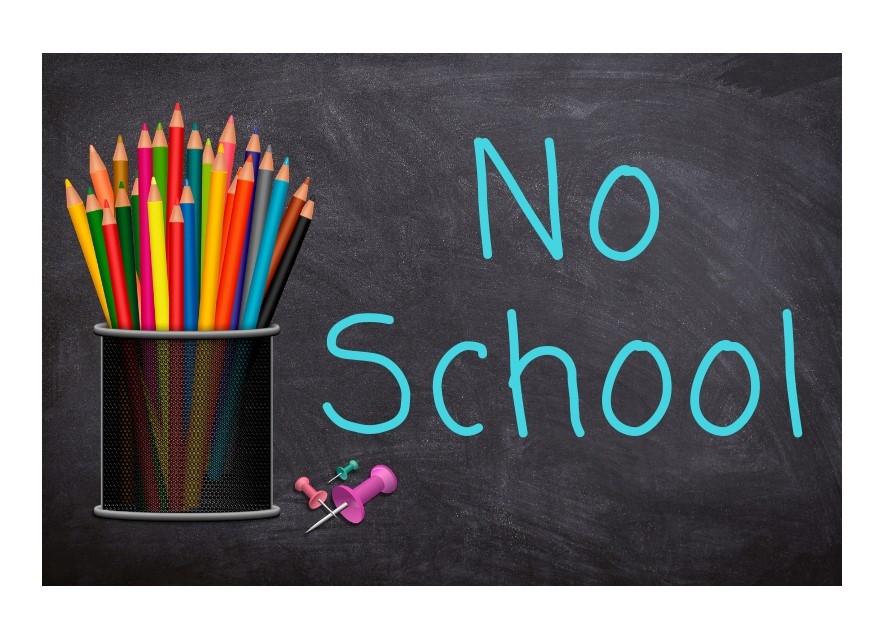 Just a reminder that we will not have home based learning days on Fridays. Students are encouraged to use Fridays as days to catch up on the work they were unable to finish during the week.
Also, we will not have home based learning day on Monday, April 13th. This was already a scheduled day off. So, next week we will have class on Tuesday, Wednesday, and Thursday.

ABBY GARBER

It is with sadness that we inform you that Mrs. Garber has accepted a teaching position elsewhere. We thank her for her 5 years of service to the children at St. John. We wish her the best and will miss her as she serves God's kingdom at another Lutheran school.


WAYS TO STAY CONNECTED

As a faculty and staff, we miss you. There are many ways to stay connected with teachers and students. As always, we will communicate through Fast Direct, and your teachers will be sending a lot of info this way. We would like to encourage you to join us in the mornings at 9 on Facebook Live, as we start our day with Morning Announcements (Mon, Tues, and Thurs.) and Chapel (Wednesday).
You can also join our Pastors for Live Bible Study on Wednesdays at 9:45.
We are still worshiping as a community, but through the blessing of technology. You can join us on Facebook Live for Maundy Thursday service at 4:30 and Good Friday Service at 4:30 pm. Our Easter services will be Sunday at 8:30 am or 10:45 am.
You do not need to have a Facebook account to follow us. You can access our Facebook page via our website, stjohnindy.org or on our app.
All of these events, except for the Morning Announcements, can be found on our YouTube Channel afterwards as well.

THIRD QUARTER HONOR ROLL

Congratulations to the following students for making the third quarter honor rolls.
High Honors:
Malin B., Emily C., Piper C., Evan P., Kendall B., Quinn B., Bailey C., Harleen G., Zoey H., Reese R., Jackson B., Jesse B., Alana E., Reagan F., Dax L., Aaiden F., Wyatt G., Caleb M.
Honor Roll:
Julionna A., Gretchen B., Shelby M., Moon M., Cole S., Nick T., Brooklyn B., Kayla C., Preston H., Brooklyn H., Nate H., Addison K., Nang M., Porter M., Sophia S., Tristan T., Kari B., Cailyn M., Eli S., Parker Y., Matthew L.

SPIRIT DAYS

We will be having Spirit Days through out the rest of our school year and we want to start with some school spirit days next week. We are asking parents to post pictures on our Facebook page. If you don't have Facebook, you can send a picture to and we will post it for you.
Tuesday- Dress like your Parent Day
Wednesday- Wellness Wednesday- show us your favorite physical activity or game
Thursday- Crazy Hair/Hat Day


FAMILY ART CHALLENGE

As we have entered Holy Week, we would love our St. John family to be a beacon of light in our neighborhoods. If you are interested, we would love you to join in our Art Challenge this week - to create an Stain Glass Mosaic for Easter as a family using paint and your windows....or you can create this on your sidewalk/driveway using sidewalk chalk. We would love to see the masterpiece that your family creates - please take a picture and upload it to our Facebook page.
You can see our video about this on our Facebook page.

Materials needed:
Tape (masking or painters tape)
Tempera Paint (such as Crayola Paint)
Paint Brushes
Liquid Dishwashing Soap
OR
Sidewalk chalk
Tape (masking or painters tape)
For those that don't have paint you can use the recipe below!
We look forward to seeing your creations!
----------------------------------
Homemade Paint Recipe:
1/2 cup flour
1 cup water
pinch of salt (optional)
extra water
Food coloring
Directions:
1.Pour flour and water into a pot.
2.Stir the ingredients over medium heat until it comes together like smooth, thick paste. The mixture will be lumpy along the way, but it all comes together.
3.When it starts to pull away from the pot, remove from the heat.
4.Add a pinch of salt. This helps keep the paint from spoiling if you don't use it right away.
5.To reach the desired consistency, slowly add cold water to the mixture. It is usually around 1/4 cup that is used.
6.Divide the paint into bowls.
7.Squeeze food coloring into the flour mixture until you reach the desired color.
8.Store in a covered container in the fridge if you're not planning to use this right away. It will keep indefinitely.
9.When you are ready to paint on the window or door, add a squirt of liquid dishwashing soap to the paint to use on the windows or door
Please test it in a small area BEFORE you start using it.


OFFICE CLOSED

To honor the Stay at Home order, there is minimal coverage in the office. The staff has the ability to work from home and meet via Zoom as well. The voicemail and regular mail will be checked frequently but if you have any school related questions, you may email Lori Reno Howard at
• As a reminder, if needed, the pastoral emergency number is 317-451-6074.


HOLY WEEK SERVICES
We invite you to join us for online Holy Week Worship Services:
• Maundy Thursday - 4:30 pm
• Good Friday - 4:30 pm
• Easter Sunday - 8:30 am and 10:45 am

We will continue to stream our service via Facebook Live and will also post them on our YouTube channel.