School News: May 12, 2020
A NOTE FROM MR. MARCH
It is hard to believe that our school year comes to a close this week. We certainly wouldn't have believed our year would have ended like this way back in August when school started. Thank you for all that you have done over these past two months to help facilitate the homebound learning with your child(ren). This has truly been a partnership between school and home. We have worked together as a team to educate your child(ren). Thank you to our teachers who have put in countless hours and tried new avenues to help guide and teach the students from a distance. And to you, the parents, who have juggled work, home, and school all from the confines of your home, we couldn't have done it without you! We may have experienced some bumps in the road, however, overall we have made it through this unprecedented time with success.
Although this is certainly not the ending I would have liked, let me start by saying what a privilege and honor it was to be the principal at St. John Lutheran School for the past two years. I have enjoyed getting to know the students, parents, and families. Over my time as principal I have endeavored to lead the school with kindness, gentleness, respect for one another, and integrity, all the while working on improving the school as a whole based on the principles of God's Word.
As this school year and my time here comes to a close, I couldn't let it end without extending a warm thank you to all of you for your support and prayers over these past two years. May God truly bless each of you as you serve the Lord.
John March, Principal


PARENTS, WE NEED YOUR HELP!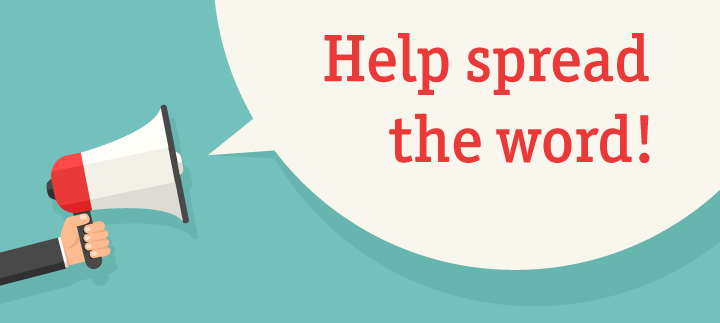 Spring and early summer are typically times when we are able to visit daycares and stand-alone preschools to share about the educational opportunities and love St. John can offer. CVD19 has had a major impact on this type of marketing and our availability to offer tours and showcase our wonderful teachers and classes.
It been said before and I will say it again here - YOU - are our best advertising. Please help us by talking to your neighbors and families in your home church. If you are on social media, please share the impact and benefits gained by choosing St. John as a school for your children. Enrollment, particularly in our younger grades, has a substantial impact on our ability to staff in order to maintain small class sizes and also to provide high-quality curriculum, with up-to-date technology and resources. Please help spread the word about the blessings of a St. John education!
CLASS OF 2020
St. John Lutheran School is proud to announce its 167th graduating class of 19 students. This year's valedictorian is Malin B., and Evan P. is salutatorian. The graduation ceremony date is yet to be determined, but will not be May 22 as scheduled due to state restrictions.
The 2020 graduates are:
Julionna A., Gretchen B., Malin B., Nathan C., Emily C., Cameron C., Bryce E., Madeline G., Kyian H., Isabella L., Shelby M., Moon M., Evan P., Alexander R., Gabrielle R., Cole S., Nicholas T., Shawn V., Rylee W.
Please join us in giving thanks to God for these graduates and all the students as we finish the 2019-2020 school year.

DROP OFF/PICK UP MATERIALS
Tuesday, May 19 9:00am-3:00pm
Wednesday, May 20 12:00 noon- 6:30pm
In order to return library books, textbooks, etc… and retrieve student belongings from the classrooms, we will be setting aside 2 days for families to sign up via Signup Genius. This will take place May 19-20. Please use the following link to sign up your family for a 15-minute time slot to exchange all materials. If you have 3 or more children, you may sign up for 2 time slots. Only one family will be allowed in the classroom at a time so please sign up for a time other than what someone else in the same class has signed up for. We will allow 2 families in the school building at a time.
Unfortunately, this will not be a time to socialize in the school building, but only for the exchange of materials. Please bring bags in order to help facilitate taking things home from the classroom.
The band students can return their music on the bench outside the music room. Mr. Johnson will have the folders ready and they should know the process from previous collections. DO NOT return the method books, only the sheet music.
There will be a table at the front entrance as well as near the library to return library books.
Click on the following link to sign up for a time slot that is most convenient for you and your family. You must sign up.
www.signupgenius.com/go/60B044EA9AE2AABFF2-exchange


REPORT CARDS

Report cards for the end of the year will be mailed from the office on May 27th. The FastDirect system to view report cards will be open sometime that same day. Reminder – families with unpaid balances over $25 in any accounts other than those that would usually be paid in June and July, will not receive report cards or records until those balances have been paid.


END OF SCHOOL YEAR BILLING


Final bills are posted. Please make sure ALL school accounts including tuition balances are paid up and current. No records or report cards will be forwarded until all balances are paid. We understand this a difficult time for families, it is also a difficult time for the church and school. We are praying that you all stay healthy through this crisis. God's blessings.

If your child has a medication in the office, please know that you may pick the medication up in the office next week when you come in to drop off/pick up your materials.


EAGLES ENCOURAGEMENT PROJECT

Thank you to everyone that has contributed to the Eagles Encouragement Project so far. We have raised $2000 so far.

We are doing things a bit different this year for our spring fundraiser. Please see the messaging below that we would love for you to share with your friends and family. We encourage you to use social media or email to share it. We know families are working from home and students are home-bound learning, so we wanted to make this easy for everyone and also help the community with encouragement during these tough times.
Please copy and paste the message below and share it.
Here are some suggestions of places to send care cards. We have members of our congregation residing at these locations and the first responders working in local hospitals who could really use encouragement right now as well.
• Altenheim Senior Living – 3525 E. Hanna Ave. Indpls., IN 46237
• Rosegate Assisted Living – 7525 Rosegate Dr. Indpls., IN 46237

Message to share:
Eagles Encouragement Project 2020
Normally this May, our St. John students would have participated in a Walk-a-Thon. Due to COVID-19, our St. John students are pledging to make at least 5 Care Cards for those in Nursing Homes or to First Responders. Would you please help us raise funds? You may make a one-time donation for any amount you wish. Please use this link to donate:

stjohnindy.ccbchurch.com/goto/forms/51/responses/new
You may also mail checks directly to St. John at
6630 Southeastern Ave
Indianapolis, IN 46203
Gifts made to the 2020 St. John Eagles Encouragement Project will bring new resources to our classrooms such as new ceilings, lighting, and paint.


LAUNDRY DETERGENT SALE

During this pandemic, we are sure you have been doing more laundry than usual. St. John Youth would love to help make your laundry task easier as we are selling laundry soap again. We've heard that some people are in need so we would like to help fill that need. We will make sure the pick up will be safe will practice social distancing when it comes to pick up.
If you would like to order laundry soap, dishwasher soap, or garbage bags, click here.


WAYS TO STAY CONNECTED

As a faculty and staff, we miss you. There are many ways to stay connected with teachers and students. As always, we will communicate through Fast Direct, and your teachers will be sending a lot of info this way. We would like to encourage you to join us in the mornings at 9 on Facebook Live, as we start our day with Morning Announcements (Mon, Tues, and Thurs.) and Chapel (Wednesday).
You can also join our Pastors for Live Bible Study on Wednesdays at 9:45.
We are still worshiping as a community, but through the blessing of technology. You can join us on Facebook Live for Sunday services at 8:30 am or 10:45 am.
You do not need to have a Facebook stjohnindy.orgaccount to follow us. You can access our Facebook page via our website, or on our app.
All of these events, except for the Morning Announcements, can be found on our YouTube Channel afterwards as well.